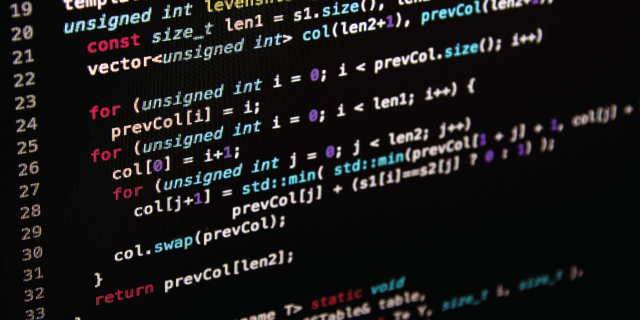 Excerpt:
Algorithms are instructions for solving a problem or completing a task. Recipes are algorithms, as are math equations. Computer code is algorithmic. The internet runs on algorithms and all online searching is accomplished through them. Email knows where to go thanks to algorithms.
via Pocket http://ift.tt/2kn8m3T
The Pew Research Center and Elon University's Imagining the Internet Center asked  'technology experts, scholars, corporate practitioners and government leaders' to respond to this question:
Will the net overall effect of algorithms be positive for individuals and society or negative for individuals and society?
The responses are organised around 7 core themes, which are explored in greater detail in the report: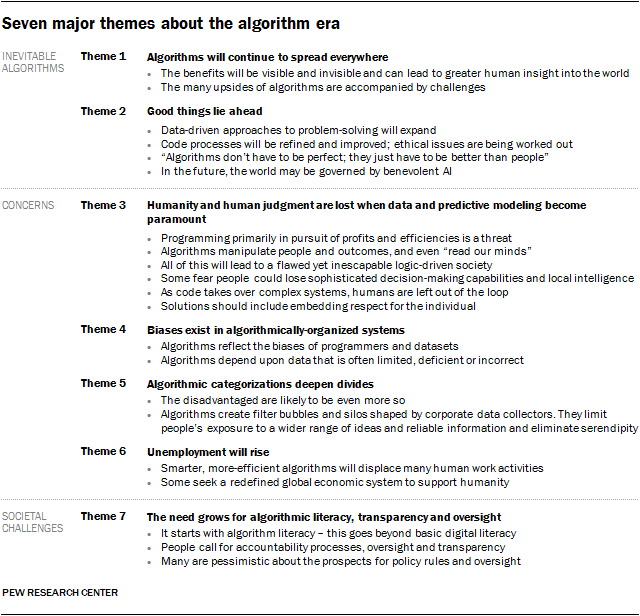 [Report from FEBRUARY 8, 2017]